Direct online ordering options for over 350 types available from stock. Individual advice for custom-made magnets.
IBS Magnet
Ing. K-H. Schroeter e.K.
Inhaber Christian Schroeter
Kurfürstenstraße 92
D - 12105 Berlin (Mariendorf)
Tel: +49 30 706 30 05
Fax: +49 30 802 20 94
Email:
vertrieb@ibsmagnet.de
Internet:
www.ibsmagnet.de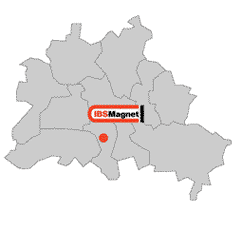 Our company is located in the south of Berlin in the Tempelhof-Mariendorf area. Manufacturing, warehouse and administration are based here.
Please note that advice and sales on site are not possible until further notice due to the corona pandemic. We ask for your understanding. Please also note that we only deliver to corporate customers.

How to find us at IBS Magnet (PDF)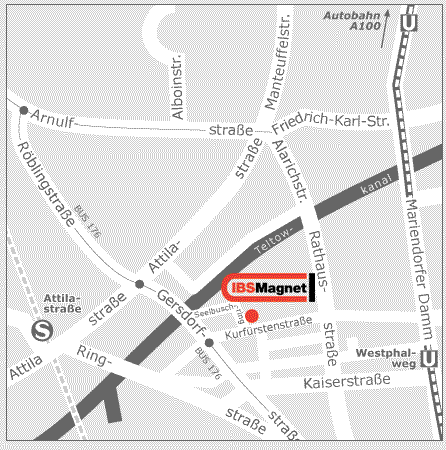 Office hours: Mon. - Thurs. 8.00 - 16.00, Friday 8.00 - 15.00.