Direct online ordering options for over 350 types available from stock. Individual advice for custom-made magnets.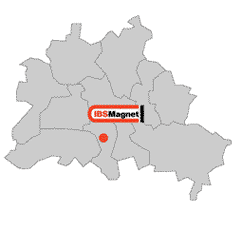 Our company is located in the south of Berlin in the Tempelhof-Mariendorf area. Manufacturing, warehouse and administration are based here.
You may consult us in our office without an appointment from Monday to Friday
(9am - 2pm) for personal advice. Virtually all our product lines are readily available and may be purchased directly in our office. Our technical staff are available to assist with any problems concerning the use of permanent magnets,and to offer our vast range of experience and knowledge involving their use.

How to find us at IBS Magnet (PDF)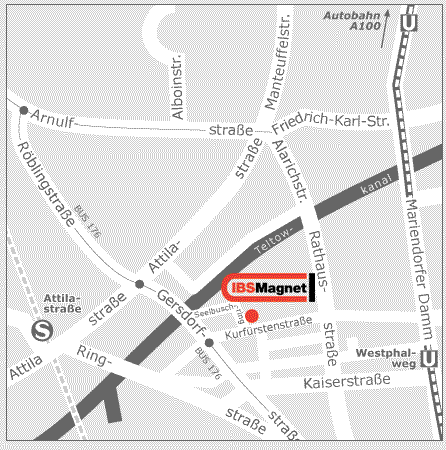 Office hours: Mon. - Thurs. 8.00 - 16.00, Friday 8.00 - 15.00.
For consultation and sales our offices are open from Mon. - Friday 9.00 - 14.00.